Chocoviv's Lifestyle Blog
Summary
Coral was an Octopod, who disliked her heritage as an Octopod. Octopods were at the bottom of the hierarchy of ocean beings. To the high born Nymphs, she and her mother were lowly Octopods who were meant to style their hair.
Until one day, she discovered that she possessed some mysterious and highly sought after magical power……
Conclusion
I enjoyed this story about the protagonist climbing up the social ladder by being herself and fighting prejudice. Standing up against bullies and finding friendships within a prestigious school should resonate with many readers. Although this was a YA novel, I was entertained by the surprises and twists in the story.
Follow Chocoviv's Lifestyle Blog on WordPress.com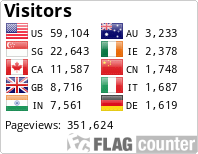 Instagram: https://www.instagram.com/chocoviv/
Twitter: https://mobile.twitter.com/Chocoviv1
Pinterest: https://www.pinterest.ca/chocoviv1/