The Baked BLOGGER!!
The most influential sentence in the history of the 21st century? Answer please________
Let me: PIRACY. PIRACY– Something which is unethical, illegal & similar to that.
But, who cares. Tell me honestly? Will ya? Don't you want freebies? Almost everyone. And doing so, we forget about the strong will & hard work which the creator has contributed towards their work.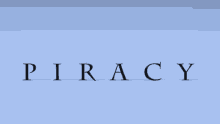 You spend 5$ (INR 400 approx.) on average but you don't wanna buy an Antivirus which will cost INR.600/3months. You don't wanna buy the original music album (in most cases) which costs you (10$) because why should you? You can download the pirated one.
Here's a small suggestion: If someone is new in the market & selling a music album, self-developed software, a teacher selling their recorded lecture, or anything similar to that, try to buy it. If not, then at least avoid…
View original post 340 more words